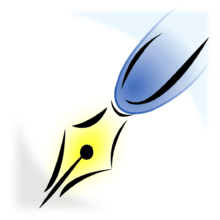 For anyone aspiring to make money online, a crucial part of the process is creating content so compelling that it drives traffic to your website. This is true whether you are a blogger providing daily content or a website selling a product. Regardless, you have to keep visitors interested and engaged over time.
While not the most important element to driving traffic online, one aspect of great writing is good grammar and ensuring that you aren't making too many egregious writing errors.

Grammarly is, quite simply, a piece of software that improves your writing. The software catches typos, passive voice, completely misused words, repeated words and more. I have been using Grammarly for several months now as I build out both MightyInvestor.com and TomJohnston.org, and the software has become an essential part of my creative process.
What I Love About Grammarly


What I like most about Grammarly is that the app will often catch when you are using the completely wrong word in a sentence. The word isn't misspelled, but you somehow snuck the wrong word into your copy. For example, you might have written, "I don't like my base" instead of I don't like my boss." Somehow the application catches these types mistakes--in a way that the free spelling and grammar checker in Microsoft Word does not. I write pretty quickly, and this app often saves me from little errors like this. It's like having a decent proofreader looking over your shoulder.
Next, I like when the software points out that I've used the same word too often in multiple sentences. You might be writing about "buying" something online and inadvertently use the word "buy" three times in two sentences. It's stale. Grammarly can catch this and suggest an alternative word like "purchase."
Third, I like that Grammarly identifies passive voice in your writing.
What I Don't Love About Grammarly


You should not take Grammarly's advice mindlessly. This is still software, making recommendations based on an imperfect algorithm. Especially if you are not a native speaker, you may go off the rails if you just accept all the suggested changes. My advice: if Grammarly's suggestion makes good sense to you, implement it. If you are in doubt, don't make the change. Also, some grammar rules, particularly about punctuation, are open to a degree of stylized tweaking. You don't have to implement every comma or other suggestion Grammarly makes--even including passive voice!
The plugin for both Microsoft Word and Microsoft Outlook can slow down booting those applications. Similarly, the plugin in Chrome can slow down navigating on the internet. The way that I handle this is that I leave the plugin in Chrome, but I only turn the software on when I'm ready to proof something. I then enable the extension in Chrome, click on the "new document" button, and just proof my document in one fell swoop. I then copy and paste the corrected document directly into my blog. I then turn the extension back off until I need to proof something else. This is a bit cumbersome, but is better than having Grammarly slow down booting Word all the time or delaying what I'm doing online in general.
Give Grammarly A Try

The simplest way for you to take Grammarly for a spin is to install the free plugin and see what you think. You can install Grammarly in Chrome, Firefox, or Safari right now. Try the software for a few days, and then if you think the algo provides value, give the paid application a whirl. Grammarly offers a seven-day money back guarantee; so you have nothing to lose. (Note, read closely about how you cancel if you decide to do so during the first seven days. It's a little more complicated than you might expect, but doable.)
Final Thoughts

I would argue that for anyone working in a corporate environment, using Grammarly to review key documents before distributing them more broadly is a good idea. Who needs embarrassing typos, grammar errors, or completely wrong words in an important document?
As an early retiree who shot towards Financial Independence quite aggressively, I'm not quick to purchase software. I use:
StrongVPN for virtual private network
Dashlane for password management
The Microsoft Office suite for email, spreadsheets, and word processing
Grammarly for the reasons outlined above
So a piece of software has to be quite compelling for me to purchase it. Grammarly fits that description, and I hope I've convinced you to try the software.
If you do take Grammarly for a spin, circle back and let me know what you think. I've found I can't live without the software catching all those stupid little errors.
(Full disclosure. The above links to Grammarly are affiliate links. So if you eventually purchase the software, I'll make a small commission.)