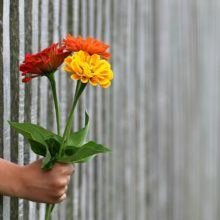 I wrote here and here about my initial idea for a software company, a SaaS to be more specific. That initial brainstorm did not work out; I explored here why I let the notion fade away.
Well, here we go again. I have another idea. This time it's a simple initiative to help people rather than a company. So we'll do a quick splatter of a mind map right here and now, in the form of a blog post, to see if this kernel deserves further nurturing and attention.
GetFocusedHelpPeople.org (or .com) will combine two important principles and passions:
--the need to constantly refine and direct our focus
--helping people, specifically helping refugees and internally displaced people (IDPs)
Unlocking Resources To Help People


How will we combine the two? Well, one way to get focused is to move things you no longer need out of your life. You can give them away, sell them, or throw them out.
Get Focused, Help People will encourage people to declutter their life by selling those goods that currently float in their life without purpose -- and to give as much of the proceeds as they want to a worthy charity focused on refugees and internally displaced persons.
A Dire Need


The UN estimates that the number of refugees and internally displaced people is at its highest point since WWII. Just take a moment and absorb that fact. This modest effort is not about the politics of refugees, Europe, etc. Those are vexing and important questions. This initiative is simply to help get resources to those whose lives have been turned upside down.
Think if you were a 52-year-old engineer, or teacher, or retail clerk (with or without a family) whose home had been destroyed and you find yourself in some camp somewhere with no clear means of livelihood or path ahead in life. It would be unbelievably daunting, depressing, exhausting, and frightening. Wherever you are, we can help some of these people, even modestly. But for the chances of birth, it could be any of us struggling against such circumstances.
International Rescue Committee


I will use The International Rescue Committee (IRC) as my charity of choice. Founded by Albert Einstein, IRC has an excellent reputation according to charity navigator. Also, a good friend of mine who is an American diplomat but used to work for Save The Children told me that IRC is a very well-run charity. That means a lot to me coming from someone who used to work for a large international charity.
I'm selling on eBay older electronic items that are gathering dust in my room for cold hard cash and giving that cash to IRC. I encourage others to do the same. Make a scan of your life. What is just lying around not getting used? Well, sell it!
Selling Online is a Lot of Fun, But Be Safe….


It's actually a lot of fun to sell on eBay if you never have. I particularly enjoy the auctions. If you are selling items on Craigslist or eBay, please do Google their information about selling safely on both platforms. This is for real. You need to think through what you are doing, particularly if there is any agreement to meet someone in person (only do so in a public place with lots of people around)--but as I said read the companies' policies about selling and buying safely.
If you sell on eBay, be sure to use the option the when you list your item to donate a certain percentage of the proceeds to the charity of your choice. If you funnel the proceeds from the sale directly from eBay to the charity, eBay will reduce many of the fees associated with the transaction based on the percentage of the proceeds you donate.
Note, the expectation with this initiative is not that every time you ever sell something or get focused that you have to deliver any or all of the proceeds to a good cause. Just contribute what you're comfortable with, no more no less. This is not about pressure. The International Rescue Committee takes donations as small as $10.
That said, you can dramatically improve your life by moving no-longer-wanted items out of your life, into the life of someone who wants or needs these items, and giving some or all of the proceeds to a charity focused on helping the many displaced people in our world right now.
Of course, you don't have to sell something. If you just want to make a donation, that's great as well.
I recognize that this idea I'm proposing could be seen as somewhat insensitive--to link people selling their used stuff to the plight of refugees and IDPs. But, to my mind, anything we can do to unlock resources and get them to people in need is a good move. I have so far given about $20 to IRC within the framework of Getting Focused (selling stuff) and Helping People (giving the money to charity). More items are in train on eBay as I write this.
I would like to stress that you don't have to give to the International Rescue Committee specifically. I may expand my giving beyond IRC eventually. However, if you want to be counted in the tally of Get Focused, Help People your donation should be directed to a charity that helps refugees and displaced people.
So Here's The Tally So Far:

--$20 raised through "getting focused" and donated to IRC.
A Call to Action


Give it some thought. If you want to get focused and help people in the process, you know what to do. Email me a brief blurb about what you sold and your donations, and I'll mention your first name (if you want), how you "got focused," how much you contributed, and to which charity focused on refugees and/or IDPs. If you prefer some of this information be omitted, just let me know.
This entire initiative will be on the honor system. Just tell me what you did, and I'll include it in the donation tally. Also, I'm not in any way trying to collect funds. Just give directly to the charity of your choice.
So that's it. A simple effort to help people in dire need. Let me know if you want to help out. Perhaps in the future I'll write some blog posts about how to get focused, the value of getting focused, etc etc to drive traffic to this modest initiative.
Sincerely,
Tom
(That's the idea. Leave me a comment if you think it's a good one or a bad one or any other thoughts you may have. I'm going to keep "Getting Focused and Helping People" on my own in the meantime. After a few days of jelling on this, I'll decide whether to broaden the effort to others.)