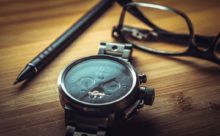 This essay from Paul Graham about the "Maker's Schedule" vs. the "Manager's Schedule" is quite profound.  If you haven't already, please go read it.  Go ahead.  I'll wait….
What did you think?  Ring true?
For me, maximum maker time is anytime from early in the day until about 2:00 pm.  After that, I can still be productive, but it has to be cleanup work, random paperwork, minor edits–all done in dribs and drabs.
What about you?  Do you operate on maker or manager time?  If so, how do you structure your day?